Cheap Paints and Brushes for Professional Artists, Students, Amateurs and Children.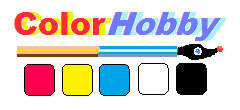 - Artistic oil paints, watercolours, acrylic, gouache, tempera,
- Oil and Soft pastels, pigments, Colored and Water-Color Pencils, stencils.
- Kolinsky, squirrel, bristle and synthetic artisctic brushes. by Nevskay Palitra, Gamma and others.
- Master Class oil colors, White Nights water colors, Gouache, Acrylic, Tempera.
Paints for professional artists, beginners, amateurs, students, schools and hobby.