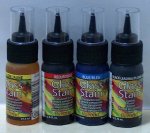 DecoArt Glass Stain paints
[DecoArt]
Transparent gloss water-based paints for glass and plastic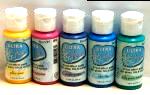 DecoArt UltraFrost paints
[DecoArt]
Transparent paints with frost effect for glass, tile


Americana Crystal Gloss Enamels
[DecoArt]
Transparent gloss paints for glass, ceramics, smooth surfaces.


DecoArt UltraGloss paints
[DecoArt]
Opaque gloss water-based paints for glass, tile and more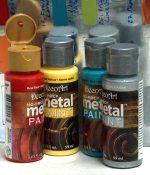 DecoArt Metal paints
[DecoArt]
No-Prep Metal opaque matt Paints for Tin, Brass, Iron, Aluminum, Chrome etc.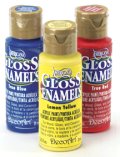 Americana Gloss Enamels
[DecoArt]
Opaque Paint for Glass, Ceramics, Wood, Papier mache, Plaster, Resin etc.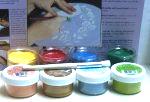 DecoArt Stencil Paints DBF
[DecoArt]
Easy Blend Stencil Paint: Dry-Brush Formula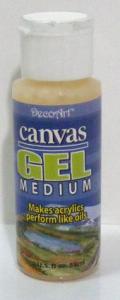 DecoArt
[DecoArt]
Varnish, Mediums and other accesories for art & craft painting.