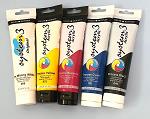 Daler-Rowney acrylic paints
[Daler-Rowney]
Acrylic paints for professional Artists and Amateurs


Art Acryl AQUA
[C.Kreul]
Solo Goja: Aquarylic - Liquid transparent Acrylic for canvas, paper, cardboard, wood etc. Like to aquarelle.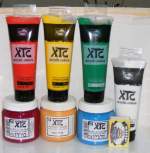 XTC Acrylic
[Hoenig (Hönig) Art Colours Ltd.]
Hönig: Artistic Acrylic Color for students and amateurs


Amsterdam Acrylic
[Royal-Talens]
Acrylic for the beginning or intermediate artist.