Zink White
[104+++SO, PW7]
[Cobra/Van-Gogh H2Oil paints]
Semi-Opaque. Water-Mixable oil paint (H2Oil) for Artists and Student. Tube 40 ml (1.4 fl.oz). Made in the Netherlands.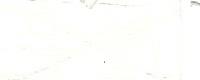 Cobra/Van-Gogh H2Oil
H
2
Oil colour is an oil paint with very special properties.
It has a short drying time and can be thinned with water.
It is no longer necessary to use turpentine or white spirit.
As a result H2Oil colour is very easy to use and is also environmentally friendly,
while the finished painting looks like a real oil painting.
* Water-soluble oil colour with the properties of traditional oil colours
* Turpentine and white spirit are unnecessary, but can be used for thinning.
* Shortened drying time
Royal Talens, Made in the Netherlands
Violtan Notes:
1. Touch-drying time 6-12 days (medium thin lauer).
2. The paints have high pigmentation and wide colors range.
3. H2Oil Paints are NOT similar to Acrylic paints.
They save texture of your work and sufficient time for mixing upper lauer with previous one.
40 ml / 75 g Royal-Talens
Cobra/Van-Gogh H2Oil paints