Phthalo Green
[ST**185, PG7]
[Hoenig Top Oil Paints]
Top quality artists Oil colour. Tube 40 ml (1.35 fl.oz)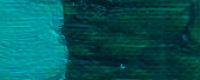 Hoenig Top Oil
Top quality artists professional oil colors with economical prices.
Tube 40 ml (1.35 fl.oz.)
Colors contain classic top grade stabilizers.
Professional Pigments with high concentartion.
Minimum of inerts pigments.
White colors contain Alkali Refined Safflower oil, that will not get yellowish shade.
Colors Cadmium and Cobalt contain natural mineral pigments, not synthetic hue.
Avoid skin or mouth contact.
Hoenig, Israel
NOTES of VIOLTAN:
1. We use next signs for transparency and Lightfastness:
T = Transparent Color
ST = Semi-Transparent Color
SO = Semi-Opaque Color
O = Opaque Color
* - medium Lightfastness
** - good Lightfastness
*** - excellent Lightfastness.
2. Metallic Bronze color see in Catalog
Hoenig Classic Oil
Transparent Gel see in Catalog
Hoenig Oil Fantasy
These catalogs include also other shades, that do not present in Hoenig Top Oil catalog.
3. These paints have High pigmentation, clean shades and creamy consistency.
The results of testing allow to compare Hoenig Top oil colors with worlwide famous
trademarks Winsor&Newton and Rembrandt - professional artists oil colors.
40 ml / 63 g Hoenig (Hönig) Art Colours Ltd.
Hoenig Top Oil Paints