Loam Brown
[GL-900]
[Fin by WACO paints]
Acrylic matt paint for wood and other surfaces, 50 ml (1.7 fl.oz.)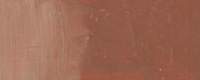 Bottle 50 ml (1.7 fl.oz)
There are no limits to the ways in which this top quality acrylic matt paint can be used.
Developed years ago for a traditional rustic style of painting known as 'Bauernmalerei',
it is now a best selling product for all hobby painting techniques.
Fin by WACO provides excellent coverage and is ideal for wet-on-wet technique.
These paints can be mixed with each other.
Once dry, this water-based product is resistant to abrasion, weathering and fading.
Application idea: Sponge Technique
1. Apply base coat to surface and leave to dry for approx.30 minutes.
2. Wet sponge completely and press out well.
Apply selected paint onto the base coat with the damp sponge.
3. Glue prepared motiff to second layer of paint.
4. Apply a liitle more paint using the sponge.
This will help you to achieve a softer transition with the motiff.
WACO, Germany
50 ml / 170 g WACO
Fin by WACO paints