Soft Pastel Pencils 48 Gioconda
[Koh-i-Noor]
Artistic Soft Pastels Pencils, 48 colors in Metal Box. Size of each pen 175mm x d7 mm. Pastel d4mm. ID 8829. Drawing, Toning, Colouring. Authentic quality product. Koh-I-Noor, Czechia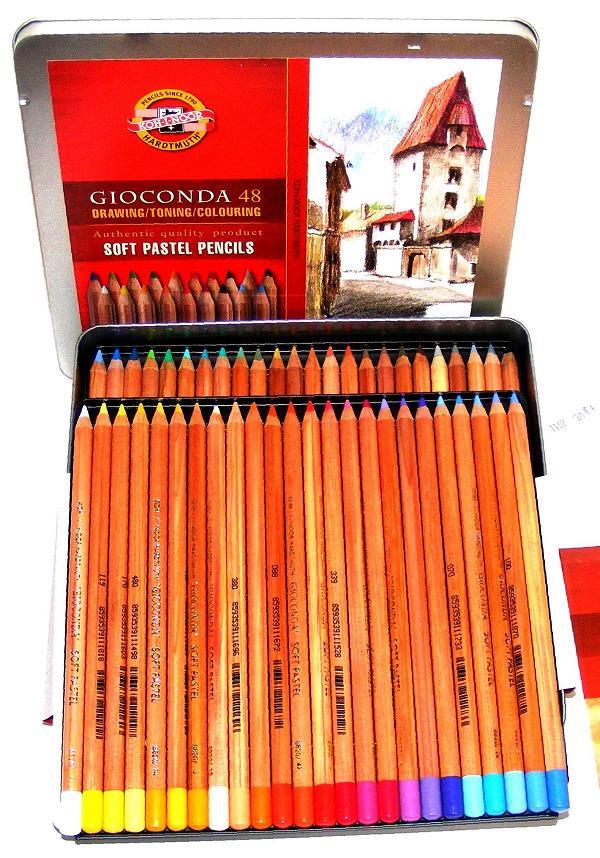 // Soft Pastel Pencils Gioconda, 48 colors.
Size of each pencil 175mm x d7 mm.
Diameter of the Pastel bar 4 mm. Drawing, Toning, Colouring. Authentic quality product.
Koh-I-Noor, Czechia Art Collection.
Violtan Notes:
The color names do not present on pencils.
We use here our color names with pencil code (last 3 digits of its articul).
See here
Color Chart
477 gr / 480 g Koh-i-Noor
Koh-i-Noor