36 Water-color Pencils
[Faber-Castell]
Water-soluble colour Pencils. Set 36 colors.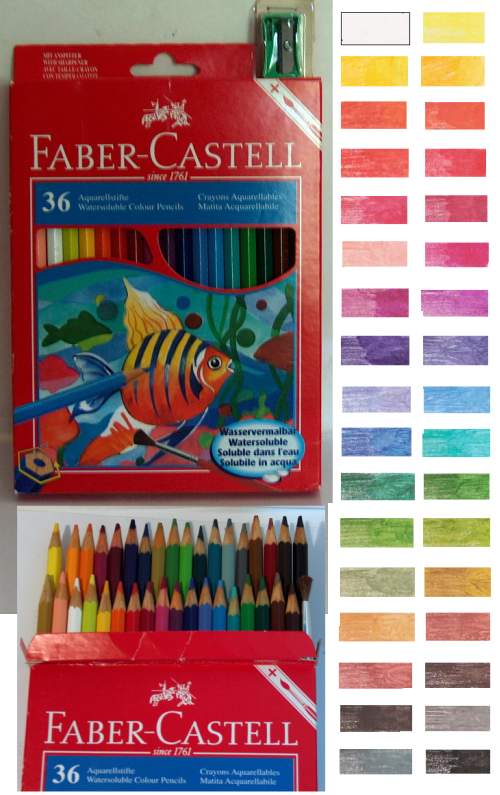 The water-soluble color pencils.
- Brilliant colors.
- Extra soft leads.
- Thick leads specially bonded to help prevent breakage.
- Easy to Sharpen
- Nonperishable Product.
Press down hard to colour, then moisten the coloured area with the brush.
Attention:
do not dip pencils directly in water.
Faber-Castell pencils are made from reforested wood, preserving natural forest.
ID: 120236EU
Violtan NOTE:
On the image we show samples of colors with dry pencils, that was moisten with wet brush on the one side.
240 gr / 280 g Faber-Castell
Faber-Castell