Naples Yellow Green
[282+++O, PW6/PY42/PG7]
[Amsterdam Acrylic]
Acrylic colour for Beginners, Amateurs and professional Artists. Transparent plastic Tube 120 ml (4.1 fl.oz).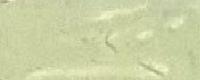 Amsterdam Acrylic Standard
Amsterdam Acrylic Standard series offers everything an acrylic painter needs.
An excellent quality acrylic paint and an enormous range of colours.
- Ready to use, intermixable.
- Well-balanced range of 70 colours, with a high degree of lightfastness
- A high to very high level of lightfastness, thanks to the use of pure and non-fading pigments.
Even after several decades the works of art retain their original colour
- An exceptionally durable paint film (the binding agent consists of 100% acrylic resin),
for an everlasting result
- Alkali resistant, and consequently suitable for wall pai
Use on paper, cardboard, canvas, wood.
These acrylic paints are value priced and easy to use, making them an excellent choice
for the beginning or experienced artist.
They can be mixed with water or mediums, and clean up requires only soap and water.
They are quick drying and non-toxic, so they are perfect for use in the classroom.
Dosing Nozzles making it easy to paint directly from the tube.
Degree of Lightfastness:
+++ - 100 years completely lightfast under museum conditions (56 colors)
++ - 25-100 years lightfast under museum conditions (14 colors)
The lightfastness of all these colors has been tested in accordance with ASTM Standard D4303.
Opacity / Transparency (in Violtan.com catalogs):
T - Transparent (8 colors). Small colourless square on Tube.
ST - Semi-Transparent (8 colors). Crossed colourless square.
SO - Semi-Opaque (23 colors). Colourless/Black square.
O - Opaque (31 colors). Small Black square.
Transparent plastic Tube with Nozzle, 120 ml and 250 ml (4 05 and 8.5 fl.oz.)
Royal-Talens, Holland
Violtan NOTE:
Search systems do not search by pictures signs as white/black squares etc.
We use textual signs instead, that allows you to find paints by transparency/opacity and reduces HTML-pages size.
120 ml / 155 g Royal-Talens
Amsterdam Acrylic