Prussian Blue
[508+++T, PB27]
[Van-Gogh/Amsterdam Oil Paints]
Artistic oil colour, tube 200 ml (6.75 fl.oz)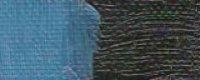 Amsterdam Oil
Amsterdam Oil Colors for the Artist interested in quality and economy.
These are made using high quality pigments and binders.
Though less heavily pigmented than Talens Rembrandt Oil Colors,
they offer great value to artists who use large amounts of paint.
Main Features:
- Well-balanced basic range of oil colours in large packaging
- Good to very good degree of lightfastness through use of quality pigments
- All 35 colours have a uniform degree of gloss and drying time
35 colors.
Tube 200 ml (6.75 fl.oz)
Royal Talens, Holland
200 ml / 350 g Royal-Talens
Van-Gogh/Amsterdam Oil Paints