Sap Green 21
[66]
[Maries Oil Paints]
Oil Paint for students and beginners. Tube 21 ml (0.71 fl.oz).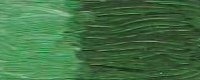 Maries Oil are an economical range of oil paints intended for students and those begining the art of oil painting.
Very economical for large canvas work.
Marie's offer a superior strength of colour and mixing qualities allowing the choice of finely detailed work or heavy impasto styles.
Maries Oil Colour Paints have "selected & adopted the most permanent pigments, the best refined botanic oil, mixed and are finely ground into smooth paste.
Varied chemically and physical properties are strictly examined, they have a suitable degree of dryness and as the paste is steady,
they can keep up and give full play of the strokes of painters.
The white colours are particularly prepared to ensure from yellowish.
All Maries Paints are packaged in non-leaded, non-toxic aluminium tubes.
21 ml Tube. (0.71 fl.oz.)
170 ml Tube (5.74 fl.oz.)
Maries, China
VIOLTAN Notes:
1. We have tested these paints on Cardboard with ground base paint.
The paints have good quality with strong pigment.
2. Touch-dray time is 1 day for thin layer and 4-6 days for thick layer.
3. The paints are gloss after drying.
4. We think, that Cerulean Blue #36 has an incorrect name on a tube - real color corresponds to Turquoise Blue color.
21 ml / 35 g Maries
Maries Oil Paints