Sepia
[24BY]
[Bombay Ink]
Transparent general purpose India Ink for brush, technical pen or airbrush. 29.6ml (1 fl.oz)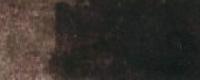 Bombay India Ink.
General purpose India ink.
- Lightfast
- Waterproof
- Fine art pigments. Pigmented India Ink
- Holds a line without spreading
- Flows smoothly without tip drying
- Non-clogging
- AP approved Non-toxic
Conforms to ASTM D-4236
Black and White have great covering power.
Dries waterproof, opaque and lightfast.
The other colors are transparent brilliant, waterproof and lightfast fine art pigment.
All the colors flow freely off pens tips, brushes and airbrush.
Can be used for cartooning, designing, rubber stamping, lettering, calligraphy,
fountain pens, background washes, watercolor painting.
Adheres to almost all surfaces (paper, wood, plastic, vinyl, board and metal).
Jar 29.6 ml (1 fl.oz.) with dropper.
Dr.Ph.Martin's, USA
30 ml / 85 g Dr.Ph.Martin's
Bombay Ink